BAJAJ MASTERBATCHES
FOR GEO SYNTHETICS
Geosynthetic products are derived from a polymeric material which is normally used on significant components of a structure to achieve engineering purposes, also to do with certain geological materials like rocks, soil, and earth. They are made up of durable polymers such as HDPE, PP , Polyester, etc which are incorporated in order to act as separators, filters, reinforcements, drainage facilitators and as liquid, gas barriers. As there are increasing investments happening in Infrastructure and environmental projects around the world , there's an increasing demand from waste treatment applications, transportation sector , geological environment, hydraulics, roads, railways, retaining walls, canals & other structures . As a result of regulatory support on enhancing civic amenities, several projects are in pipeline which has continued to fuel the growth in this sector. Applications covered in this sector are:
GEO TEXTILES
GEO GRIDS
GEO MEMBRANES
Box Strapping is also known as bundling & banding is the process of applying a strap ( PP or PET mostly) to an item used in industrial settings to combine, stabilize, hold, reinforce to fasten it . This helps keep the materials looking good, functioning properly, and making it to their final destination safely. It has multiple purposes such as securing loads of freight to prevent movement during transit, especially those items shipped on flatbed trucks or open railcars , buldinling, untizing or bailing loose materials, securing products / cartons stacked into pallets .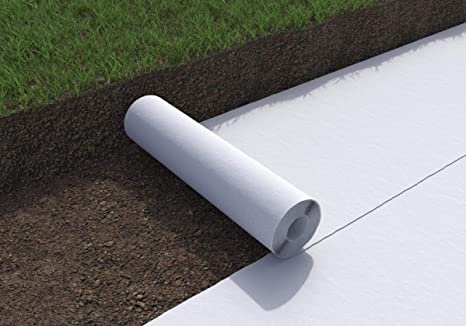 This material has uni / bi axially oriented matrix structures of very high strength and they are used to reinforce soils and similar materials as it provides stability in earth retention systems. As a matter of fact, generally soils pull apart under tension and when compared to soil, geogrids are strong in tension. This fact allows them to transfer forces to a larger area of soil than would otherwise be the case.
The most important characteristics of geogrids are high water drainage combined with exceptional mechanical strength and long term creep resistance.
| Product | Description |
| --- | --- |
| PLAST UV | Specially designed to suit for this application such that the light stabilizer range eliminate / nullifies the harmful effects of UV radiation & photo oxidation leading to brittleness or cracking of polymer substrate. Also it prevents premature polymer degrading , minimizes loss of mechanical strength , extends long term durability of substrate . |
| PLAST BLACK | provides extra long term stability with optimum protection against UV rays and enhances good surface quality |
A geomembrane is very low permeability synthetic membrane liner or barrier used with any geotechnical engineering related material so as to control fluid migration in a human-made project, structure, or system. They are made of (un) reinforced polymeric materials & used to stabilize earth to secure landfills ensuring containment of hazardous or municipal wastes & their leachates. Generally they are made in HDPE which is a waterproof barrier material , primarily used for seapage – proofing. It will have long-term use, good dispersion with good UV Protection.
They are flexible or semi-rigid sheets offering high barrier resistance to water & gases . They can be found in various application areas such as Landfill liners & covers , Pond liners, Tunnel liners, Water containment / storage, Storage of chemical products or animal waste , etc.
| Product | Description |
| --- | --- |
| PLAST BLACK | With good jetness, weathering (ESCR), compatibility with any kind of applications -Land fill liners & caps, Tunnel lining , Pond liners & waste water lagoons. |
| PLAST UV | With high molecular weight HALS chemistry to retain the polymer properties for long term durability |
| PLAST ANTIOXIDANT | Gives good heat stability, chemical resistance , Weathering (ESCR) , etc. |