Bajaj Provides all types of multilayered applications with product solutions like cost, quality & properties etc. We also facilitate high efficiency and fast production, multilayered packaging is often opaque due to metal films used. It has the ability to prevent light penetrating products inside the packing. Multilayered packaging increases the shelf life of edible products. Bajaj Masterbatch provides customized products as per customer requirements.
Monolayer film is produced with a single film layer typically comprises of polymer resins such as LDPE, LLDPE, HDPE, PP, EVA , EVOH, PA , etc.
They are widely used in Garbage bags, grocery bags, construction films, agricultural films, liners , garment bags, refuse bags, diaper films, wrappers for food products, health care packaging, dairy packaging, etc.
It involves low cost investment with low power consumption , optimum level of output yielding good ROI especially in the packaging segment.
We have wide range of masterbatches to cater this segment , they are :-
1) Fillers are mineral based (Calcium Carbonate & Talc ) to reduce the cost , energy consumption & increase the output without compromising the essential properties required as per the applications.
2) White masterbatches to impart whiteness, brightness, opacity and shining to the film substrate, ranging from 40% to 75% Pure TiO2 content in it.
3) Colour masterbatches to add value in terms of identity , aesthetic appeal and to meet end application requirements.
4) Additive masterbatches to cater functional performance requirements of the films depending on the applications
5) Black masterbatches having finest particle size of Carbon black to have excellent jetness , smooth surface finish , shining & protecting against UV rays in sunlight. This property holds good for outdoor applications.
made with LDPE , LLDPE , HDPE are of 4 types as given below :
A-B Type 2 layer blown films are cost effective and widely used in applications such as Agricultural films, Mulch film, Construction films, Detergent bags, Heavy duty bags, Shopping bags, Garment packaging, Shrink film, etc.
A-B-A / A-B-C type 3 layer blown films are called for unique combination of mechanical strength, barrier properties, etc , hence they are widely used in applications such as FMCG & Industrial Packaging, Agricultural films, etc.
5 layer PE blown film has the combination of skin & core layers with diverse film properties , significant capabilities and cost advantages when compared to conventional 3-layer films. It has wide applications in collation shrink films , laminates , edible oils, ghee, etc.
7 layer blown films comprises of PE , PA , EVOH with symmetrical & asymmetrical complex structures . It has wide range of applications such as films for long shelf life packaging of edible oils, UHT milk, liquid and solid container liners, frozen food packaging, meat packaging, vacuum packaging, barrier thermo formable film for trays, cups and lid etc.
It comprises of 2 to 7 layers of blown films manufactured by co-extrusion process such that every layer imparts required characteristic property such as barrier , heat sealability, stiffness , impermeability and so on. Generally outer layers are thin layers consisting of high priced polymer chosen for specific end applicaiton requirements whreas middle and inner layers are chosen for performance , cost-saving , etc.
By and large our masterbatches are used in multilayer films catered for Flexible packaging widely used in FMCG and also other non food applications such as Agriculture, E-tailing, Construction, Industrial liners and so on.
Our Product offerings are :-
Milky ( CaCO3 based) & Transparent ( NaSO4 , Talc based ) mineral based fillers are used in the middle layer to save cost , transparency, better draw-down, flexural rigidity, stiffness, facilitates machine output , improves printability and so on.
White masterbatches ranging from 50% to 75% pure TiO2 content to impart opacity , brightness , reducing yellowness , UV protection by reflecting light , thermal stability and weathering resistance. It is eco-friendly , harmless, food grade compliant & facilitates good surface finish for corona treatment required prior to printing of laminates.
Colour masterbatches for specific requirements such as Oil, Dairy packaging , Mulch films, etc.
Additive masterbatches for imparting various functional requirements needed for the multilayer films such as Anti block, Slip, Polymer processing aid, Antistatic, Anti oxidant, Optical brightener, UV ,etc.
Advantages of Using Bajaj Film Solutions
Complex Part Design
High Efficiency- Fast Production

Enhanced Strength
Flexibility- Material and Color
Reduced Waste
Low Labor Costs
Almost all plastics are made from petroleum feedstock & the price of plastics inexorably increases whenever abundance of oil and gas declines. In contrast, our BAJAJ FILLERS are available at any given point of time throughout the year and our prices climb at a much slower pace, with the consequence that filled plastics become more commercially attractive year after year. The same resins are available to all but by using our fillers , one can craft formulations that outperform and get a cutting edge in the market in spite of fierce competition with so many suppliers.
Benefits of Bajaj Masterbatch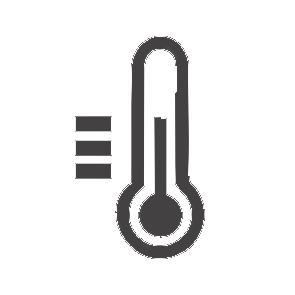 Heat Stability
Light fastness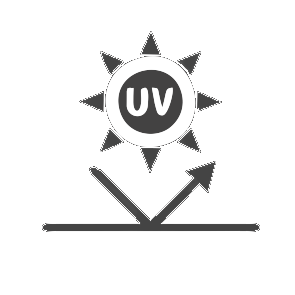 UV Stability
Environmental Stability
Food Contact Application
Product Solutions for Blown Film Application
Color Masterbatch
for Blown Film Applications
PLAST COLOUR produced with high pigment loading to provide light fastness, migration resistance, dispersion, thermal stability , food contact compliance & colour consistency for every supplied lot. We can offer wide range of Colours from our existing product range or customize based on pantone shades given by clients.
White Masterbatches
for Blown Film Applications
PLAST SUPER With TiO2 ranging from 50% -75% content having superior dispersion, opacity, gloss, ease of processing and food packaging compliant. Also, they do impart heat resistance & UV protection to the end product to certain extent. Product details attached herewith.
Black Masterbatch
for Blown Film Applications
PLAST BLACK with Carbon content – 40% & 50% made from high quality carbon black, filler free with excellent jetness & dispersion .
Transparent Masterbatch
for Blown Film Applications
PLAST CLEAR , PLAST FILL & PLAST HIGH MIX to increase output, ability to down gauge, reduce material cost and energy cost saving .